Sports Betting Tips
An Introduction to Teasers
The subject of teasers can lead to a hot debate. Some people hate them, others love them. We're not here to pick a side--there are times when they can be profitable if you pick your spots--and we will dig deeper into this subject as football season approaches. For now, however, we will offer tips on the basics and help give you an understanding of what teasers are, when to avoid them and situations when they can give you an advantage.

Teasers 101

A teaser is a betting option offered by most sport books. It is basically a parlay of two or more football or basketball spreads and/or totals in which the books give you a better line in return for dramatically reduced odds. Every sport book offers variations of teasers, but the most common offerings are 6-7 points in football, and 4-5 points in basketball.

For example: in the NBA, say the Lakers are 5.5 point favorites and the Cavaliers are 9.5 point favorites. You can put them together on a 5 point teaser, bringing it down to the Lakers -0.5 and the Cavs -4.5. If you haven't bet teasers before, you're probably thinking that this sounds like a great idea, but keep in mind: the books aren't giving you these great lines for free. You'll actually have to lay around -130 or -140 to get these lines. The odds increase as you add more games to your teaser, of course, but this also reduces your chances of winning much the same as a standard parlay.

To Tease or Not to Tease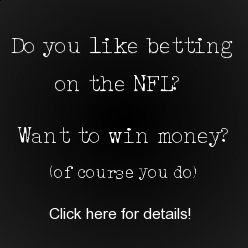 What are you waiting for?
We are KILLING it with our NFL Five-Star Football picks in 2010. If you want to win some money, do yourself a favor and check this out. Won't cost you hundreds or thousands of dollars like all the other "experts", and we win more than they do. Strike while the iron is hot, people.
Despite having just said that we're not here to take sides on this topic, we will admit: generally speaking, we're not big fans of teasers. On the surface, they always seem like a lock, but there is always more than meets the eye. We would never recommend betting teasers on NCAA basketball or football--there are just too many variables that come into play every game, and these are amateur athletes, not professionals. The value in betting on NCAA is purely against the spread or total--you lose a tremendous amount of value betting teasers in college sports--but the choice is yours. We also recommend staying away from teasers in the beginning and at the end of the NBA and NFL seasons. Early on, we don't have enough information on teams to get an advantage, and late in the season we always have to question their motivation, thus removing whatever value a teaser might present.

So, is there a right time to bet a teaser? Well, yes, we think so. We give tremendous respect to sport books and their lines makers. They are incredibly sharp minds and have enormous resources at their disposal. When the NBA and NFL seasons are about midway through, the books are at their sharpest and thus, so are the lines. If you feel like a game could fall within a point or two in either direction of a posted line, then perhaps a teaser might be profitable--when the line is accurate, a teaser in both directions pays out. Again, this typically only applies during mid-season, when all the teams still feel like they have a chance at making the playoffs and are giving maximum effort every night. While this does present some money making opportunities, we still recommend that you not bet them very often and also that you don't wager large amounts. They can be fun, absolutely, but they aren't the best way to build your bankroll.

Check out more of our sports betting tips articles to become a smarter sports better. Knowledge is power, folks. Best of luck, and please gamble responsibly!

--ajec
To be successful in sports betting, you need multiple sport book accounts. Click the banner below and sign up with our #1 rated site, Sports Interaction. Or check out a review of one of our other top Sport Books to see which is best for you.


pinnacle sportsinteraction bodog betus bookmaker 5dimes sportsbook
online sports book reviews, bonus information, promotions, promos, bonuses

sportbooksreview.com - your #1 gambling source for sport books reviews, sport betting information, sports betting tips and advice, enjoy your stay!
This site was constructed to showcase some of the better online sports books. The information is opinion only, and should in no way be considered 100% accurate. This site is for entertainment purposes only. Online gambling may not be legal in your area, check with your local authorities if you are unsure. You are solely responsible for your actions, not this site, it's owner or any of its affiliates. Please gamble responsibly!