Sports Betting Tips
Live In-Game Betting

We have already touched on the concept of halftime betting here at sportbooksreview, now lets chat a little about another "sink or swim" form of betting offered by top online sport books: Live In-Game Betting. For a review of the top sport books offering live betting, check out our Bodog and Bet365 reviews. In this article we will offer some Live Betting tips, but as was the case with halftime betting: this can be risky business so please remember to start slowly and not get too carried away.

Action Junkies

For the sports better who can never get enough action, there is no greater thrill than Live In-Game Betting. It gives the sports better the opportunity to double-down on a wager they have already placed, allows them to try and middle their current wager and maybe win both, and of course it also allows a hedging opportunity if you feel that you made the wrong bet before the game started and you want to abandon ship. Please check out our featured article on Halftime Betting for a more in-depth discussion of these terms if you are somewhat unfamiliar.

Dangerous Ground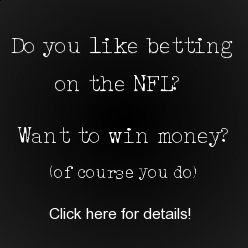 What are you waiting for?
We are KILLING it with our NFL Five-Star Football picks in 2010. If you want to win some money, do yourself a favor and check this out. Won't cost you hundreds or thousands of dollars like all the other "experts", and we win more than they do. Strike while the iron is hot, people.
Much like Halftime Betting, betting on a live game is risky. Sport books are updating the lines at a fast and furious pace, and this tends to bully the sports better into making snap decisions. And as a lot of us are already aware--snap decisions rarely pay off. It's critical to watch the game closely and follow along on your online sport book to monitor the line movement. When you feel like you have a good idea of which direction the game is headed, pick out a line that you think offers value and lock it in. A common trap that a lot of sports betters fall into is making multiple in-game bets. This is a doomed strategy as you will often find yourself digging a very deep hole on a game that you didn't even have a strong opinion on before it started. If you place an in-game wager, my best advice would be to log out of your sport book afterwards. The temptation will be very strong to continue betting, so just close it down and enjoy the rest of the game.

Taking Advantage of Line Adjustment Overreactions

In my opinion, the best value in live betting revolves around overreaction to how the game is unfolding early on. Often times a line will get adjusted considerably in a certain direction after the first portion of the game has been played. A lot of things can happen in a game, and just because a team started strong doesn't mean they will finish strong. Bad teams in particular have a habit of getting out front early, then fading as the game progresses. This is where the sports better can swoop in and get a better line than the one offered before the game started. Look for opportunities, pick your spot and pounce. If you're a savvy sports fan with a lot of experience watching games, you can be very successful playing live in-game betting.

Check out more of our sports betting tips articles to become a smarter sports better. Knowledge is power, folks. Best of luck, and please gamble responsibly!

--ajec

To be successful in sports betting, you need multiple sport book accounts. Click the banner below and sign up with our #1 rated site, Sports Interaction. Or check out a review of one of our other top Sport Books to see which is best for you.


pinnacle sportsinteraction bodog betus bookmaker 5dimes sportsbook
online sports book reviews, bonus information, promotions, promos, bonuses


sportbooksreview.com - your #1 gambling source for sport books reviews, sport betting information, sports betting tips and advice, enjoy your stay!
This site was constructed to showcase some of the better online sports books. The information is opinion only, and should in no way be considered 100% accurate. This site is for entertainment purposes only. Online gambling may not be legal in your area, check with your local authorities if you are unsure. You are solely responsible for your actions, not this site, it's owner or any of its affiliates. Please gamble responsibly!