Sports Betting Tips
Line Movement - What it Means and Why You Need to Shop Around
Depending on how long you've been in the sports betting game, you may or may not have heard someone refer to line movement. This means exactly what it sounds like--the line (spread, total or moneyline) opened at one number, and has since moved to a different number. There are a wide variety of factors that can trigger line movement and it is important for the sports better to check out line moves when doing research--it only takes a moment and can offer some valuable insight. In this article, we will share some tips for tracking line movement, what it means and when you should react.

Sharp Money Pounces Early

While the average sports better is still sweating out the final scores from their games of the day, the sharp better is already scouting tomorrow's matchups and eagerly awaiting early lines from their sport books. Having been around the block several times over, these guys know the real importance of a half point here and a full point there--it can make all the difference between winning and losing, so when the books first release their lines, the sharps usually jump in right away. The sport books, no slouches themselves, are quick to adjust to whatever position these sharp betters take, typically resulting in line movement. If they post a line at -3 and the sharp betters unload on it, they will very likely move the line to -3.5 or even -4. While this half point or full point may not seem like much to you, trust me: these subtle moves that can have an enormous impact on your bankroll.

The Public is Unfashionably Late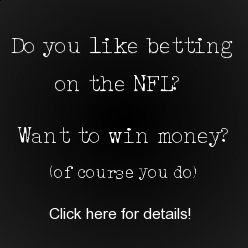 What are you waiting for?
We are KILLING it with our NFL Five-Star Football picks in 2010. If you want to win some money, do yourself a favor and check this out. Won't cost you hundreds or thousands of dollars like all the other "experts", and we win more than they do. Strike while the iron is hot, people.
The average sports better will mostly focus on games taking place that day, rather than do a little more advanced scouting. In terms of line value, this can be a bad thing as the sharps have already identified the soft lines and forced the sport books to adjust, this removing any initial line value that may have existed. The betting public, being late to party, can see where the sharp money has gone and then decide to follow them. The problem, however, is that the public isn't getting the same line that the sharps bet on, and they do not have the same advantage as a result. This public action can often result in the line moving even further away from it's opening position--lets say the line now moves to 6 or 7--and it is this late movement that often opens the door for the smart sports better to jump in on the other side.

Here's a simple concept to keep in mind: if the general public won more than they lost, sport books would cease to exist because they would be losing money. This concept of reverse public opinion is one that I will definitely expand on in a future column, but for now here's a little tip: when the line moves more than a couple of points in one direction, it actually gives value to betting on the other side. Remember, linesmakers are incredibly sharp. If they posted a line at -3, then they had a good reason for it. If the sharp money forces them to adjust a little, that's fine, but when the public jumps on the bandwagon and they further adjust the line, it can often lead to a scenario where the opposite side now offers serious value. In fact, it is not uncommon at all for the sharps to monitor these late line moves and actually jump in on the other side as game time approaches if they feel the line has moved too much.

General Recommendations

Monitoring line movement is a subject that will hopefully generate more articles around here. It is an advanced concept with many subtleties. For now, pay attention to what a line opened at, where it first moved and at what time it moved. If a line was posted at 10pm and moved within an hour or two, you can be sure that is where the sharp money went. If the line eventually makes it way back to this opening number, it might be a good betting opportunity for you. Alternatively, if the line moves too far in one direction, it could present some value in betting the opposite direction. As always, shop around your various sport book accounts and review the lines--the extra half point you find could mean the difference between winning and losing.

Check out more of our sports betting tips articles to become a smarter sports better. Knowledge is power, folks. Best of luck, and please gamble responsibly!

--ajec
To be successful in sports betting, you need multiple sport book accounts. Click the banner below and sign up with our #1 rated site, Sports Interaction. Or check out a review of one of our other top Sport Books to see which is best for you.


pinnacle sportsinteraction bodog betus bookmaker 5dimes sportsbook
online sports book reviews, bonus information, promotions, promos, bonuses

sportbooksreview.com - your #1 gambling source for sport books reviews, sport betting information, sports betting tips and advice, enjoy your stay!
This site was constructed to showcase some of the better online sports books. The information is opinion only, and should in no way be considered 100% accurate. This site is for entertainment purposes only. Online gambling may not be legal in your area, check with your local authorities if you are unsure. You are solely responsible for your actions, not this site, it's owner or any of its affiliates. Please gamble responsibly!